About West Coast Solutions
The perfect small business partner for the United States Government and Prime Contractors in the technology areas where we excel.

Company History
Wecoso Inc., dba West Coast Solutions (WCS), was founded in June 2015 by Dr. Carl Kirkconnell. The backbone of the team is composed of a group of Hughes/Raytheon colleagues with decades of demonstrated success together. This mature starting point positioned WCS to make immediate impacts for the Warfighter from the start. We won a USMC SBIR Program in 2015 on our very first proposal, which kick started rapid growth that continues today in all of our core technologies. In our short history WCS has matured from engineering services to product development to spaceflight hardware deliverables to the Jet Propulsion Lab, Hawaii Space Flight Laboratory, and others.. In 2022 WCS earned AS9100 certification to help position us as a production manufacturer of space and military hardware.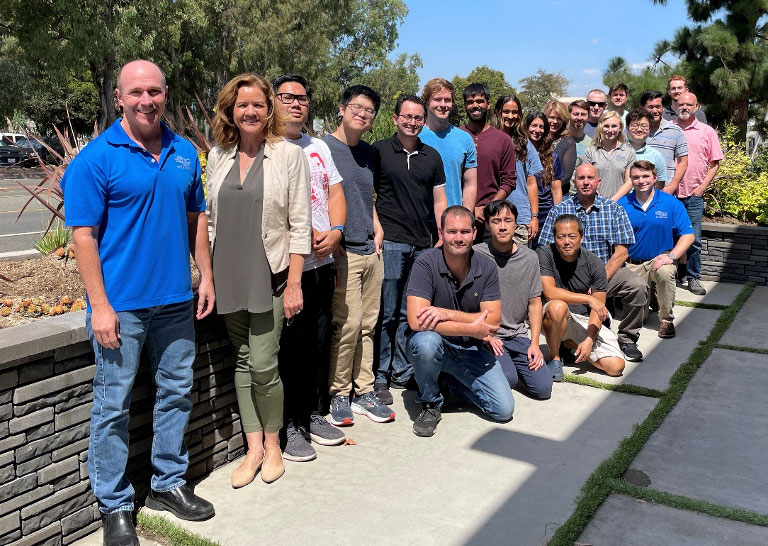 Mission
Provide world class products and technical services in our 3 main disciplines: Cryogenics, Expeditionary Power Systems, and Space Electronics.
Achieve Customer Alignment through extreme flexibility, recognizing the unique needs of each Customer.
Bring commitment, team work, excellence, innovation, agility, and efficiency to every task.
Conceptual Design
Detailed Design
Proof of Concept Experiments
Prototype Build and Test
Approach
West Coast Solutions is a talented, multidisciplinary team of experienced aerospace and defense professionals committed to solving your most challenging cryogenic, aerospace electronics, and expeditionary power problems.
Conceptual Design
Detailed Design
Proof of Concept Experiments
Prototype Build and Test
Skilled firmware, electrical, mechanical, and software engineers led by seasoned program managers expertly plan and execute all phases of your program, from imagineering through hardware realization.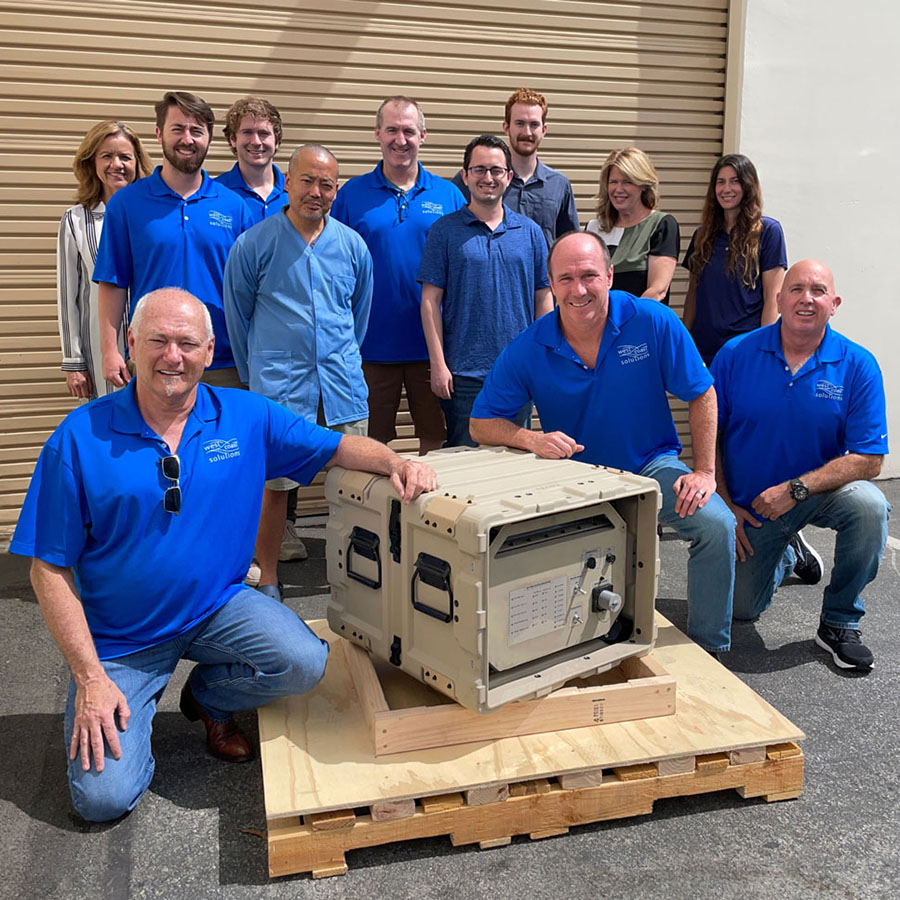 Meet the Interns
West Coast Solutions welcomed another stellar team of Summer Interns this past summer, our third year running our intern program. As a small, rapidly growing company, our interns don't "coast" at West Coast Solutions! We give them substantive, program-critical assignments – a veritable "trial by fire" approach – because we need them to be productive. The 2022 Class shown below did a fantastic job rising to the challenge, across the board! We firmly believe that giving interns meaningful, challenging tasks is the very best way to train these young engineers. Of course, we hope they come to work for us someday, and indeed two interns from prior years are already here as full-time employees. Regardless of where their career paths lead them, we find it very rewarding to know that we helped get their budding careers going in the right direction.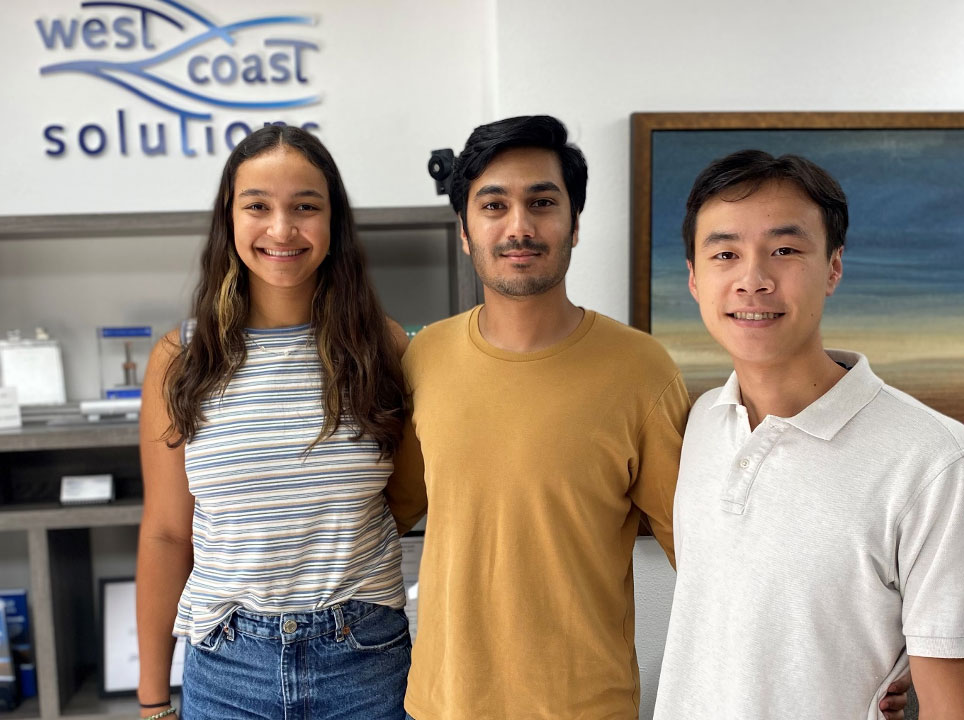 L to R :Marissa Harrison, Cal Poly San Luis Obispo, AE
Atharva Shah, UC San Diego, EE
Minh Pham, UC San Diego, EE
Results... Delivered.
We look forward to a conversation with you to discuss how we can leverage our expertise to solve your toughest problems.