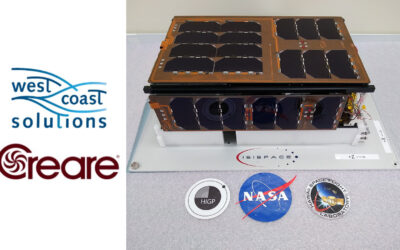 Creare Team was selected by the Hawaii Space Flight Laboratory (HSFL) to play a critical role in the HyTI-2 payload as part of the upcoming ACMES satellite mission. The ACMES mission is funded by the NASA InVEST program, which validates new technologies in space prior...
read more
(714) 587-4628
17682 Gothard Street, Ste. 201, Huntington Beach, CA 92647
Copyright © 2022 West Coast Solutions, LLC. All Rights Reserved.
Site Design By: Earp Creative