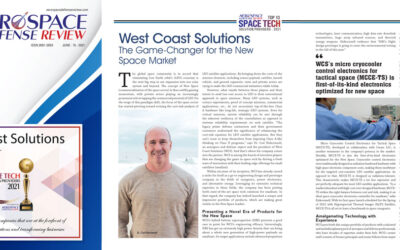 The Game-Changer for the New Space Market The global space community is in accord that stimulating Low Earth orbit's (LEO) economy is the next big step in our expansion into our solar system and beyond. Read the full article:...
read more
(714) 587-4628
17682 Gothard Street, Ste. 201, Huntington Beach, CA 92647
Copyright © 2022 West Coast Solutions, LLC. All Rights Reserved.
Site Design By: Earp Creative